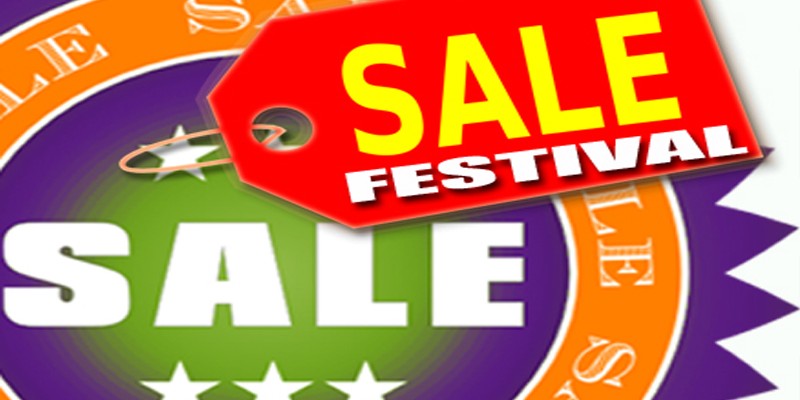 Why Buy Recycled Clothes?
Why buy new when you can get a designer outfit for 50 pounds or even dollars? Karen Powell explains second hand doesn't have to be second best.

I meet friends for dinner wearing a classic linen shirt, Armani trousers and a vintage suede jacket. At one point during the evening, the conversation turns to clothes. I reveal my outfit is second hand and all three pieces combined cost less than 50. Eyes widen and jaws drop. Dead silence. I seize the opportunity to share more about my passion for pre-owned fashion.

Charity shops, vintage boutiques and consignment shops are bulging with fashion cast-offs; pre-owned garments commonly referred to as second hand, recycled, gently-worn, used, like-new and vintage. These alternative shopping destinations offer variety and value. From basic T-shirts to designer suits, many of the items I find are barely worn, stylish and inexpensive.

I go on to boast about how every time I purchase used instead of new, I help reduce the stream of textile discards headed for the landfill. In addition, buying second hand conserves the natural resources used to manufacture new clothing.

Before I can finish, my friends bombard me with questions: Where is the best place to shop? Is there much selection? Can I bargain? What about stains and odour? Heres what I tell them:

Know Where To Shop

Success in finding second hand clothing that suits your individual style and budget largely depends on where you shop.

Fashion Basics: If youre looking for everyday casual clothing, albeit classic or contemporary, check out the large charity chains. You will find a vast selection of womens, mens and childrens clothing and accessories of various brands in fair to excellent condition. Prices are low to moderate. Fashion basics can easily be found at garage sales, flea markets and small second hand shops as well.

Designer Labels: A consignment shop is the place to go if you prefer moderate to high-end designer brands. Some sell exclusively women?s wear or children?s clothes, for example. While others offer clothing for the whole family. You will find a variety of upscale apparel in good to excellent condition. Even though youll pay more than charity shop prices, the savings are big when compared to buying new.

Vintage: For those of you who love the look of yesteryear, your best bet is to head straight to vintage boutiques, vintage expos, estate sales and on-line auction sites. Occasionally, I get lucky and find vintage pieces at charity shops and jumble sales. Due to the popularity of retro fashion, selection and prices will vary depending on the style, era and where you shop.

Check The Condition

Before you buy a second hand garment check for wear and stains particularly in areas that might not be noticeable right away such as inside collars and cuffs, crotch and underarms. Keep in mind: set-in food, ink or rust stains may be difficult or impossible to remove.

To check for threadbare spots or moth holes, open the garment and hold it up to the light. If you dont have what it takes to mend, leave well-worn items behind.

Most odours such as must, perfume and smoke can be removed. Always wash your second hand purchases prior to adding them to your wardrobe or drawer.

Save Time and Money

Keep an eye out for reductions and special sales. Second hand shops frequently offer daily discounts, as well as, price reductions during holidays and in-store events.

Time your shopping with the shops stocking schedule. Some resale shops put new items on the floor daily, others might stock once a week on a particular day.

Resale shops have a no return, no exchange policy. If youre looking to match a particular colour or style to something in your wardrobe, carry that item with you when shopping. If youre shopping for someone other than yourself, jot down a few basic measurements.

Be sure to bargain when you shop at flea markets, garage sales, vintage expos and antique stores. Always ask, Is this your best price? or Will you take (name your price) for it??

Donate or consign unwanted clothing and household fabric discards in useable condition to charity and consignment shops. Your recycling efforts can earn you cash.

Get Creative

If you cant find what youre looking for, make-it yourself! Theres plenty of creative potential in second hand clothing and other discarded textile items such as bedding, linens, curtains, etc. Customise used garments with recycled trims, embroidery, dye or fabric paint. Combine features from one garment with another to create an original design. Consider sheets, curtains or tablecloths as yardage for making new garments using a commercial sewing pattern or your own.

Katherine is a sewn-product designer and produces 2ndHandMade; a collection of sewing guides for turning used textile goods into new items. She shares her resourceful approach to make-your-own lifestyle products through a series of creative reuse classes that she teaches in San Francisco.
ARTICLE SOURCE: http://www.articlesbase.com/womens-issues-articles/why-buy-recycled-clothes-155791.html